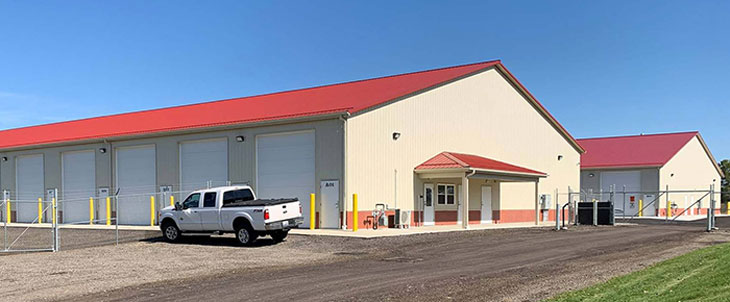 2040 Venture Cir SE, Massillon, OH 44646
Is it time to grow your business beyond your kitchen table or garage?
For entrepreneurs, contractors, landscapers and more, Venture Mega Storage has a solution.
You feel the space crunch: your equipment and trucks have reached the point where they just take up too much space in your garage and driveway. Or your inventory clutters up your house, filling every surface.
You know it's time to upgrade but renting commercial space can add quite a bump in costs to your balance sheet. Besides, you likely don't need THAT much space.
Venture Mega Storage has commercial space for rent that might be exactly what you're looking for. Whether you just need an overflow space for vehicles, equipment or inventory or you're looking to completely set up shop outside of your home, our commercial rental spaces offer a perfect balance of extra space at low cost to help businesses in the early growth stage.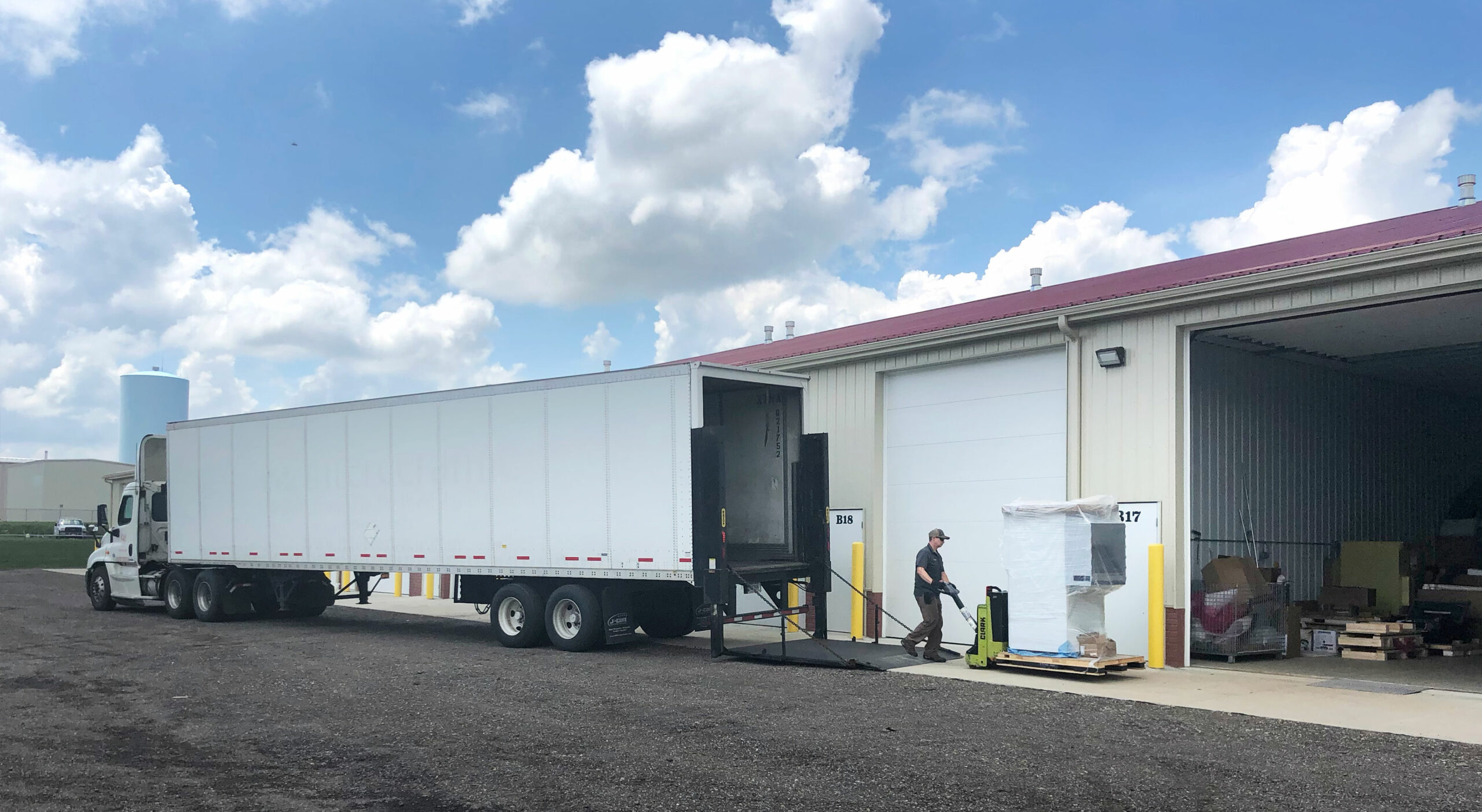 Our business units are 17′ wide by 45′ deep, offering 765 square feet of space. They have insulation, interior and exterior lighting and three 20 Amp outlets. Prices start at only $450 a month, with larger 17'x50' (850 square feet) and 17'x60' (1,020 square feet) available now.
In addition, Venture Mega Storage is conveniently located just off State Route 30 and only a mile from the intersection of 30 and State Route 21, providing easy access on both a north/south and an east/west corridor.

Who is this ideal for?
Renting commercial space from Venture Mega Storage would be ideal for the following businesses:
LANDSCAPERS – keep trucks, trailers, mowers and other equipment away from your home by storing them with Venture Mega Storage
CONTRACTORS (electricians, HVAC, handymen, plumbers, carpenters, home builders) – along with trucks and equipment, consider storing material, lumber etcetera that would normally take up your home garage space
DISTRIBUTORS/PICK-PACK-SHIPPERS – stock inventory here and completely manage your distribution channels
TRUCK/TRAILER – get your rig out of your front yard and into a sheltered unit
RETAIL – keep your overstock with us to save money over renting traditional commercial space to store inventory; especially good for oversized items, such as furniture
FOOD TRUCKS – keep your vehicle safe from weather extremes, such as heat and cold that raise your costs of keeping food at the required temperatures
Benefits of renting commercial space with Venture Mega Storage
There are a range of benefits to making Venture Mega Storage the hub for your business, including a range of features that offer you efficient commercial rental space.
INCREDIBLY AFFORDABLE RATES compared to traditional commercial rental spaces for warehousing/distribution or manufacturing, at Venture Mega Storage, our price is a mere $450 a month, before sales tax and any upgrades such as heating
NO CONTRACT, month-by-month payments for flexibility—no need for a long term commitment
24/7 ACCESS, 365 days a year, so you can come and go day or night, whenever you want
CONVENIENT LOCATION near the intersection of State Routes 30 and 21, offering easy access all across northeast Ohio for distributors and anyone else relying on regular shipments
FENCED GROUNDS, exterior lighting and a gated key pad entrance
SPACIOUS UNITS available are 17'x45' (765 square feet), 17'x50' (850 square feet) and 17'x60' (1,020 square feet). All units have a 12'x14' overhead door with opener and a man door for each unit. Some 17'x45' units offer mezzanine space for an additional $60. The mezzanine space is 15'x17′ and allows a greater flexibility is usage.
EACH UNIT is insulated (with heated units available), has multiple overhead fluorescent lights, has three 20 Amp outlets (with an optional upgrade to 30 Amp service available) and is fronted by a 60′ hard surfaced drive
PUBLIC RESTROOM available